Pop-up Mobile Food Pantry, coming in September
September is National Hunger Awareness Month! Wear orange, take a picture, and send it to Karen (see the "contact Karen" button below) to be included in our album for the month.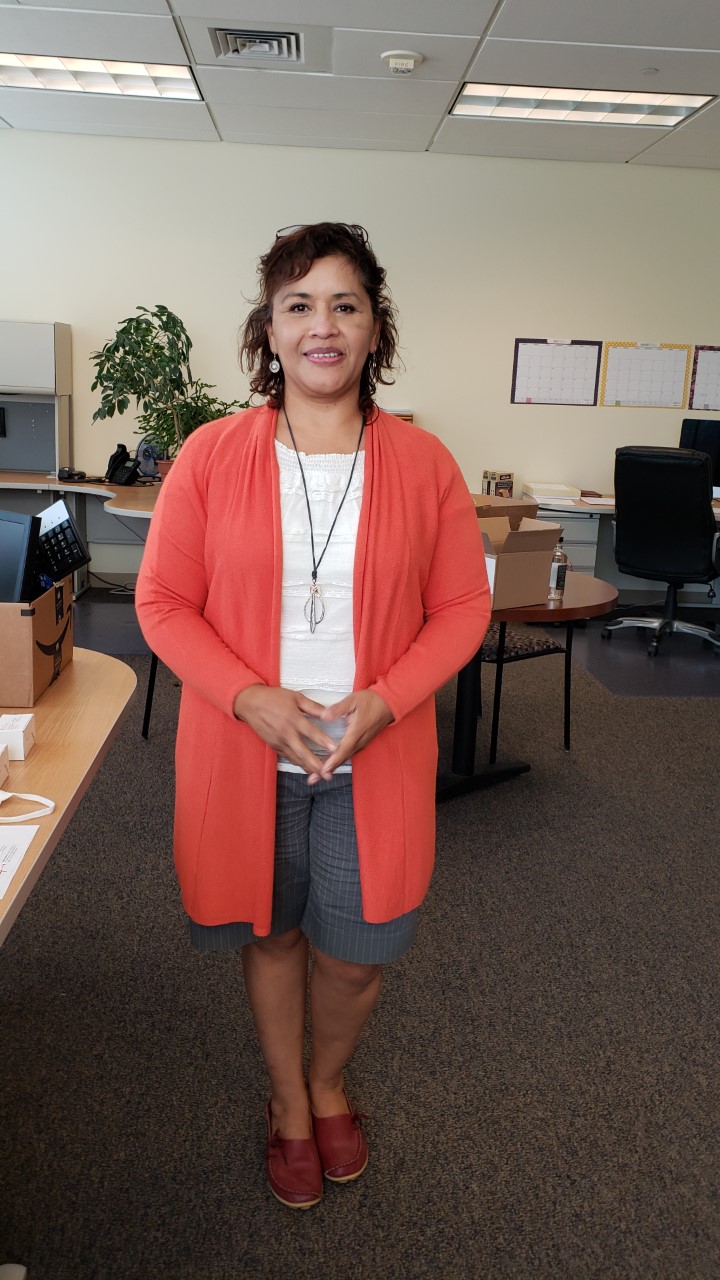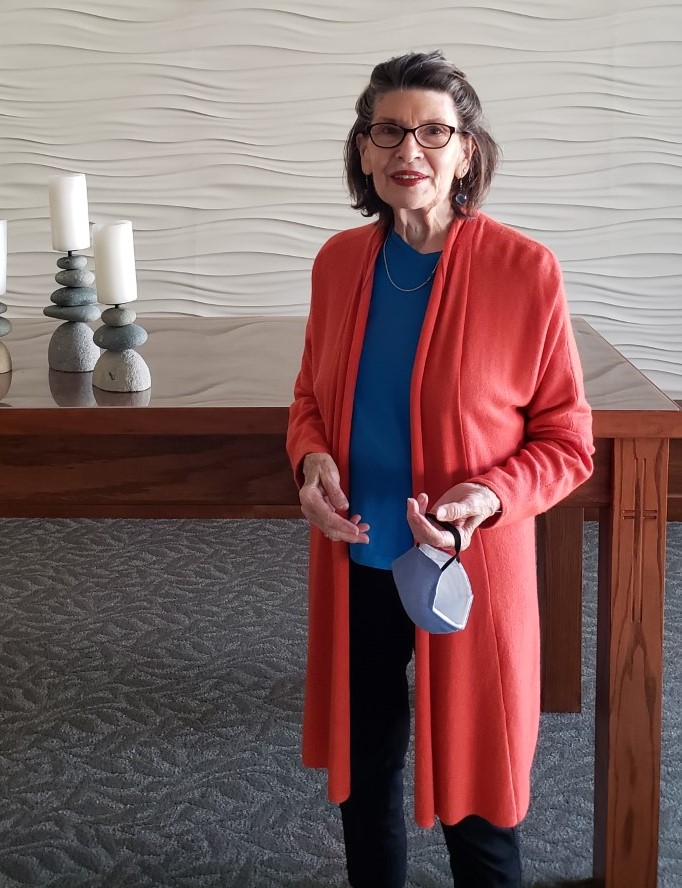 Hope's home Volunteers
Our building is closed. However, if you have questions, or would like to volunteer, please contact Karen Andro, Director of Hope's Home Ministries, at

608-338-0320 or
About Hope's Home
Hope's Home Ministries brings together mercy and justice in the heart of downtown Madison. We serve our neighbors through our Food Pantry, Community Meal Programs, on-site connections to care, and numerous initiatives that help prevent and end the trauma of homelessness and isolation.
Come As You Are Worship
Community Breakfast
Community Holiday Meals
Connections to Care
Food Pantry
Shelter Meal
Special Meals
Volunteering
_________________________________________________________________________
Hope's Home Ministries
Come As You Are Worship, currently suspended due to COVID-19
Every Wednesday at 9:45 a.m., we share an informal ecumenical worship in Fellowship Hall following our Community Breakfast. This special worship brings together many who are suffering basic needs in our downtown community, many are housing insecure and suffer hunger and isolation from family and care. Our team of pastors, lay leaders and musicians share their ministry of presence often engaging guests in meaningful dialogue connected to sharing God's love with all.
---
Community Breakfast, currently suspended due to COVID-19
Every Wednesday at 9:00 a.m. we serve our healthy, hearty breakfast prepared with love. Our volunteer family shares a passion for community and wellness. Many of our guests struggle with basic needs including housing. Our intention is to provide a safe, supportive environment where individuals feel the comfort and love of home. Our Wednesday breakfast menu includes scrambled eggs, breakfast meat, potatoes, oatmeal, fruit, breads, milk, juice and coffee.
---
Community Holiday Meals, currently suspended due to COVID-19
Every Easter Sunday and Christmas Day, we serve a special Community Holiday Meal sharing a festive feast with our downtown neighbors and friends. Our meal brings together many who connect with the church throughout the year in being a part of our Hope's Home Ministries through our Come As You Are Worship, Food Pantry, Meal Programs and supportive initiatives at the church and in concert with community partners throughout downtown Madison.
---
Connections to Care, currently suspended due to COVID-19
Every Wednesday from 9:00 a.m. to 10:30 a.m. a team of Community Partners help throughout our first floor. As with many meaningful endeavors, this powerful community resource began humbly with our Director of Hope's Home Ministries building relationships with fellow advocates and homeless service providers beginning with a medical social worker from MeriterUnity Point. This on-site outreach has grown to include helping individuals Connect to Care with professionals specializing in trauma informed care helping anyone suffering homelessness, isolation, separation from basic care and wellness.
BadgerCare
Briarpatch
Care Wisconsin
Community Justice, Inc.
Familia Dental
Friends of the State Street Family
Group Health Cooperative
Job Corp
Madison Area Care for the Homeless (MACH1)
Madison-Area Urban Ministry (MUM)
Meriter UnityPoint HEALTH Program
Porchlight
Public Health
Second Harvest FoodShare Outreach
Tenant Resource Center
United Health Care
Voter Id Coalition
WisCARES
---
Food Pantry, Mobile outreach beginning September 2020
First United Methodist Church
We operate our food pantry in partnership with The Emergency Food Assistance Program (TEFAP). Households are eligible to receive food if the total gross income for the household does not exceed 185% of the federal poverty level. Eligibility is based on self-declared income.
Households may shop at our food pantry up to once a week. Registration takes place during food pantry hours (no call ahead reservations). We are a choice food pantry meaning individuals may select their own groceries selecting from a variety of choices based on our inventory supplied by food banks.

Please call the United Way for more information about food programs. The United Way may be reached 24 hours a day year around at 2-1-1 or 608-246-4357, and is an excellent resource for community food pantries, community meal programs, personal essential pantries, homeless shelters, and community resources.
Food Pantry Donations
Our greatest needs are published each week in the @First newsletter, and of course, financial contributions are much needed and graciously accepted.
Food Pantry Volunteering
We encourage one-time volunteer experiences as well as joining a team if you wish to serve on a regularly schedule team. There are a variety of opportunities to share your presence from helping as a greeter, shopping buddy or teaming up to register guests. Our Receiving and Stocking team can always use help. If you are interested in learning more about volunteer opportunities, please contact Karen Andro, Director of Hope's Home Ministries or call 608-338-0320.
---
Shelter Meal, currently suspended due to COVID-19
Our Night at the Shelter is an outreach meal prepared in the homes of members and friends ahead of time. Delivered to our church's kitchen and re-heated and organized for serving at the men's shelter located at Grace Episcopal Church on the Capitol Square. We participate in Porchlight's community volunteering called Our Night at the Shelter. Our designated meal occurs monthly on a Saturday. If you're interested in learning more about how you can help, please email Karen Andro or call 608-338-0320.
Special Meals
In addition to our weekly Community Breakfast and monthly shelter meal, we prepare and serve special meals throughout the year. Special meals include recurring events, but they can be unique meals some of which are in response to answering calls for help. These include:
Lyons Lecture Lunch (April)
Longest Night Memorial Supper (Dec. 21st)
Emergency Warming or Cooling Center Meals (severe weather related)
Street Outreach Meal Bags
Clergy Christmas Lunch (December)

---
Volunteering
Interested in volunteering? Your presence is the best gift of all. You can be a part of any of our Hope's Home Ministries: Come As You Are Worship, Community Breakfast, Community Holiday Meals, Food Pantry, Shelter Meals, or special events and community advocacy. The best way to share your interest in helping us is to fill out a Volunteer Interest Form online, or email Karen Andro, Director of Hope's Home Ministries or call 608-338-0320