YOUTH PROGRAM
Empowering young people as world-changing individuals in response to Jesus' love and calling.
First Church Youth Program emphasizes learning together from Jesus' teachings, authentic faith conversations, service opportunities, and engaging and fun group activities!
Our vision focuses on assisting youth on their spiritual paths. Our aim is to give everyone opportunities to experience God's love. Additionally, we aim to learn and grow in our capacity to know, love and serve God, others and the world.
Youth Sunday School
Grades 6-12 meets at 10:15 am in the youth room.
---
What we do
We bring young people together in a life of faith, action and fellowship, and address spiritual, emotional, and social needs unique to youth. We create a safe space for our young people to gather and share their lives with each other and with caring adult mentors.
ASK Megan
If you have questions about the youth program, contact ,
our awesome youth director.
How we do it
Through worship, service projects, activities and conversation, we explore faith, grow in fellowship, build friendships and leadership skills, and equip the youth with tools to live a Christ-like life.
All youth are welcome to participate in our youth ministry programs, regardless of their church affiliation.
---
Youth group activities
Middle School and High School Youth Group includes discussions of issues and situations that middle and high school students may be experiencing and how God's word connects to real life.
We have fun. Hiking, paintball, pizza and movie night, "lock-in" overnight at the church, and retreats at Pine Lake.
We help others. Assembling health kits for residents of the YWCA, making sandwiches for the homeless shelter, helping home-bound members with yard work.
We experience the world...
- Appalachian Service Project (ASP). Each summer High School Youth participate in ASP. It's a life-changing experience for both the youth and those who receive ASP services.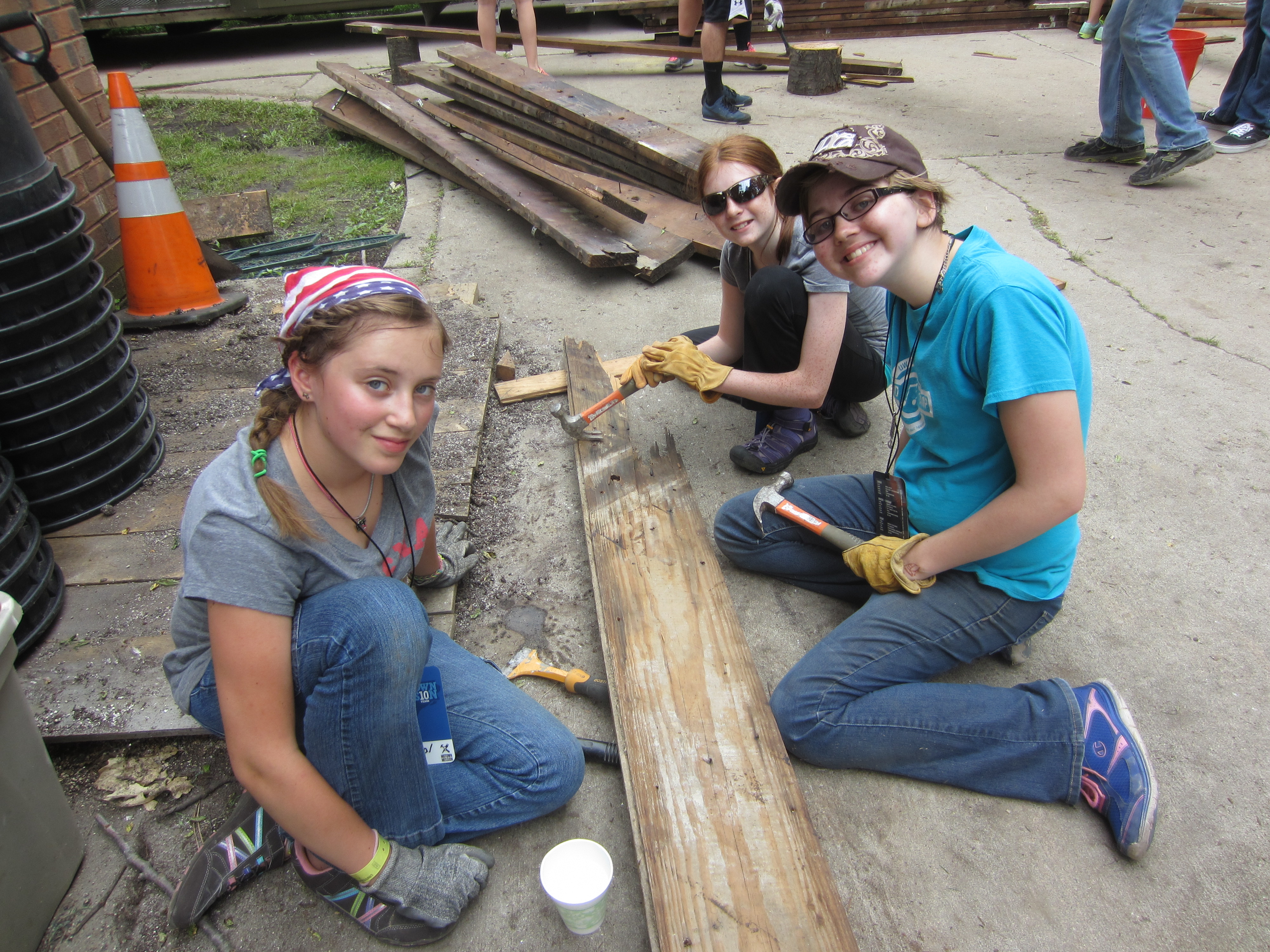 - Middle School Youth take annual mission trips to gain an understanding of the world and to serve others in areas like South Dakota Indian Reservation, inner-city Detroit or Chicago.
2020 Mission Trips
Cancelled Due to COVID19.
---
We work as a team.

Youth plan and execute fundraising events that support their mission projects such as a Mardi Gras Dinner, Fruit Sale, and Silent Auction. These events are fun and provide great team-building experiences.
We learn together. Youth (grades 6-12) Sunday School meets at 10:15 am in the youth room on the lower level of FUMC.